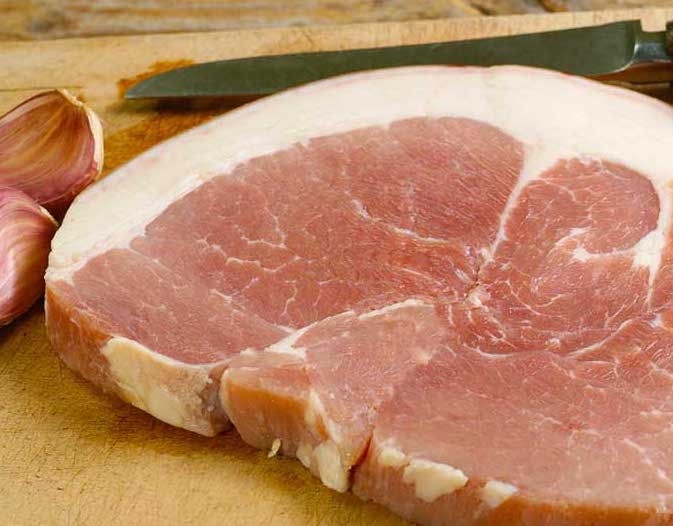 Gammon: beer-brined, pasture-raised pork leg (app 2.5 kg)
If a whole, smoked ham isn't your thing, try our classic, beer-brined gammon. Available from Friday 9th December.
Like our hams, our gammons are made from the legs the whole pasture-raised pigs we source from regeneratively-managed NSW and Victorian farms. The leg is cured in a brine of Wildflower Beer, cloves, bay leaves, cinnamon, pepper corns, allspice, brown sugar and salt. (If you haven't come across or tried Wildflower Beer, you have a whole world of pleasurable discovery ahead of you.) 
Cooking instructions
Your gammon is brined but it needs to be poached, roasted and glazed. Pop your gammon in a pot and cover with cold water - chuck in any aromatics you have to hand such as cinnamon, pepper corns, bay leaves or coriander seeds. Poach gently for about two and a half hours (about 30 minutes per 500 gms). Then take the gammon out of the pot and gently remove the skin, leaving a layer of fat. Then you can glaze your gammon - follow our glazing instructions.
The difference between gammon and ham
Traditional ham is brined and smoked and ready to eat. Gammon is unsmoked and brined and requires cooking prior to eating.