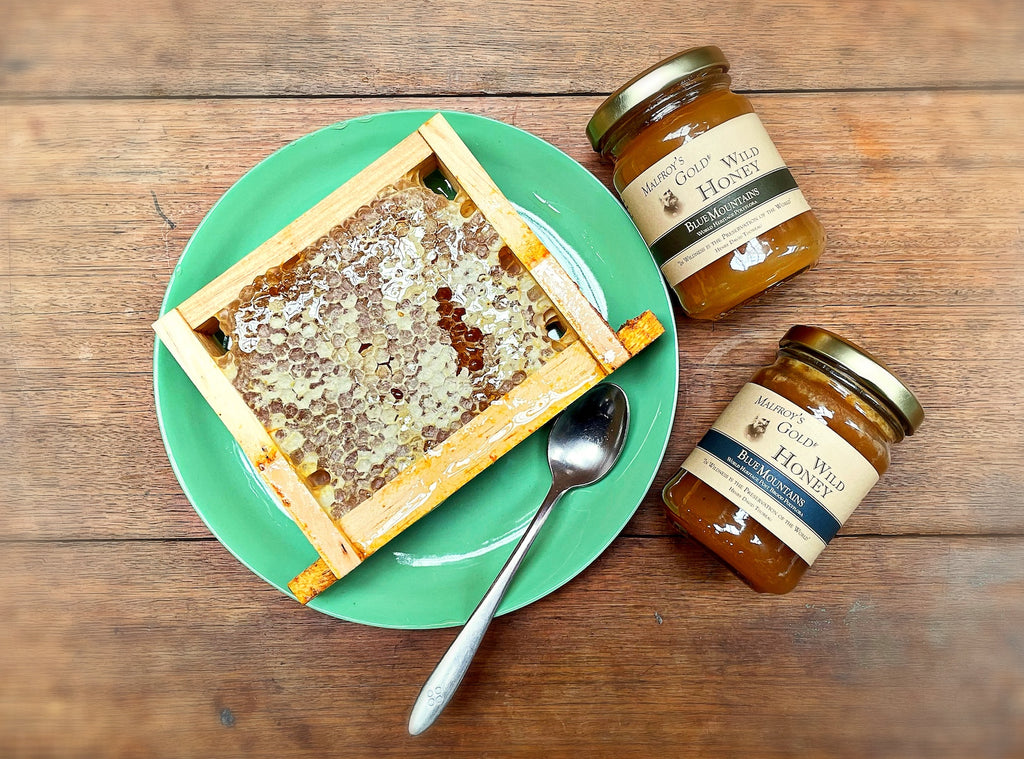 Malfroy's Gold Wild Honey: super gift pack
Available from early December.
200 gm taster jars of two of Malfroys Gold extraordinary honeys with a delicious honeycomb frame. A perfect introduction for the uninitiated or a lovely gift for those of us who are true Malfroys Gold tragics (I have to have back up in my cupboard or I get shaky).
The Post Brood is a multiple award-winning honey with an intense, complex and rich flavour and a nutritional profile that leaves Manuka honey in the dust. The Polyflora is equally delicious but lighter and more floral. And the honeycomb is like a big, healthy lolly that goes perfectly with cheese, cured meats and fresh fruit. 
Read more about the Post Brood, the Polyflora and the honeycomb and put aside half an hour to delve into all the fascinating honey information on the Malfroys Gold site.