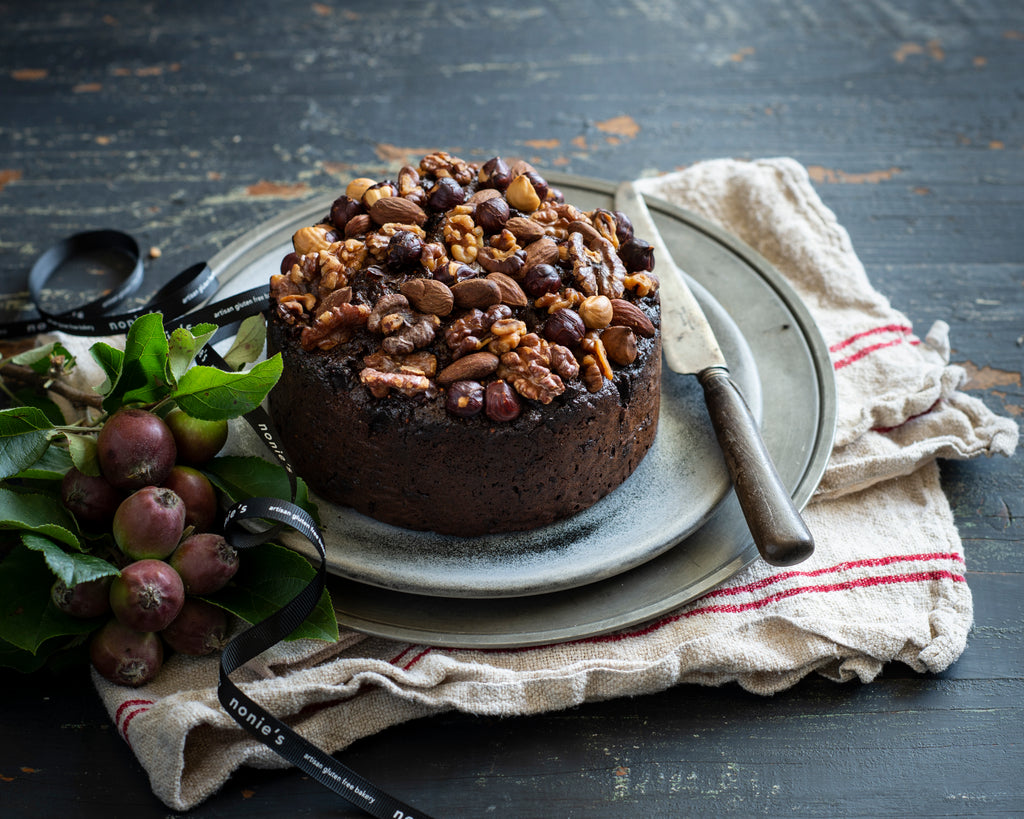 Nonie's gluten-free Christmas Cake
We have run out of stock for this item.
Limited stock - available from Thursday 1st December.
A decadent gluten and dairy free Christmas cake topped with Australian nuts and lashings of brandy from Nonie's Food. We're also offering Nonie's excellent Panpepato.
This is what Nonie says about her Christmas cake and we're in total agreement.
'Our Christmas cakes are the perfect example of our belief that if you use the best ingredients and treat them well, then the food speaks for itself. If you're not a Christmas cake person, then these to-die-for cakes will convert you. Made with organic dried figs, prunes and sultanas steeped in smooth brandy and mixed with new season Aussie nuts, organic coconut sugar, and fresh warming spices. Our Christmas cakes are rich and utterly decadent.' 

Free of gluten, wheat and dairy. Store in a cool, dark place.
Nonie also makes the wonderful gluten-free bread we sell. 
Photos by Alan Benson.