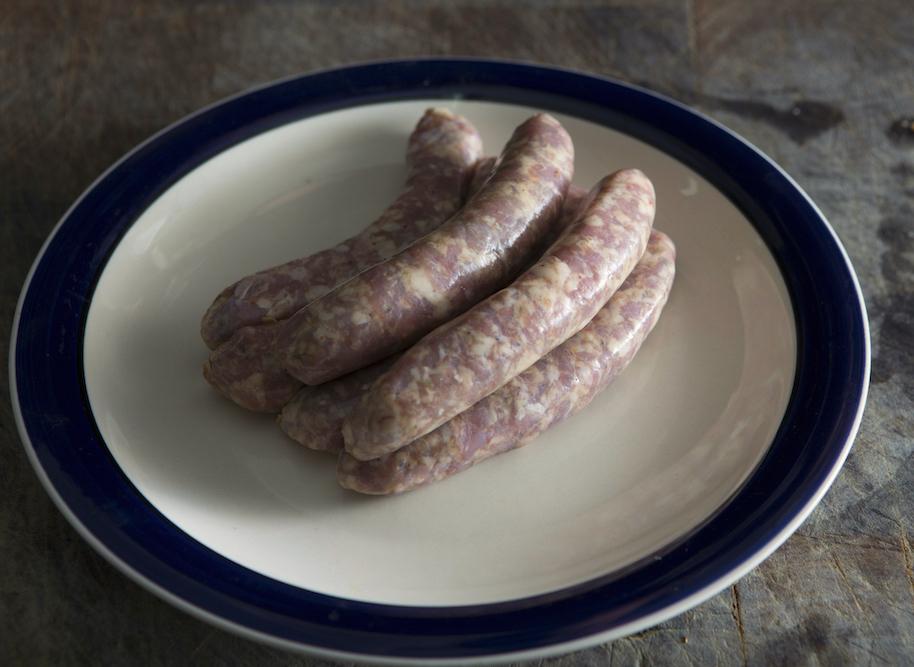 Pastured pork & sage sausage
We have run out of stock for this item.
App 500 gm pack. Fresh or frozen depending on what we're making each week.
70% veal mince with a little pork mince, fresh sage, freshly-ground organic pepper and garlic, sea salt and spices.
Our sausages are hand made at Feather and Bone using natural skins and don't contain any preservatives, gluten or fillers. All meat used is taken from the whole carcasses we receive direct from the farm and is fully pasture-raised and chemical, hormone and antibiotic-free.