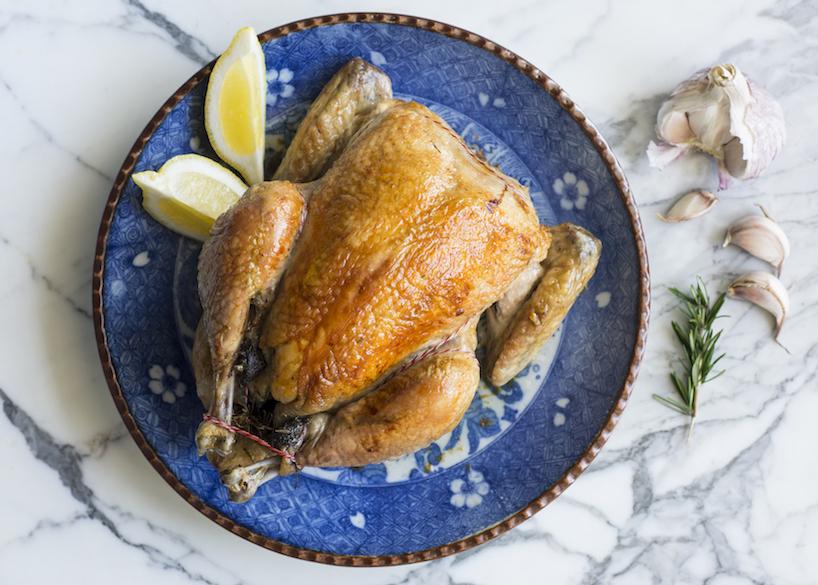 Inside out, herb butter-stuffed whole organic chicken
A whole organic chook stuffed, trussed and ready for the oven or bbq.
We stuff the cavity with parsley, garlic, herbs and lemon and truss the legs. Then we carefully insert a mix of Pepe Saya cultured butter with fresh Tarragon, organic garlic, salt and pepper under the skin so that when the bird cooks the skin crisps and the butter melts, keeping the breast moist and making sure your chook is flavour-filled inside and out. 
Add some wine to the pan while the chook's roasting and you'll get a great sauce of melted butter, chook juices and wine. Yum.
Inglewood ACO organic certified Cobb/Ross white chicken.
The Producers
The chicken we source is:
packed with the farm and breed clearly labelled;
8-12 weeks old - outside from 3 weeks;
growth promotant and antibiotic-free;
free ranging on chemical-free pasture;
from either certified organic or fully pastured farms;
from NSW and Queensland farms.
The producers we work with are entirely transparent about their processes and welcome all questions.