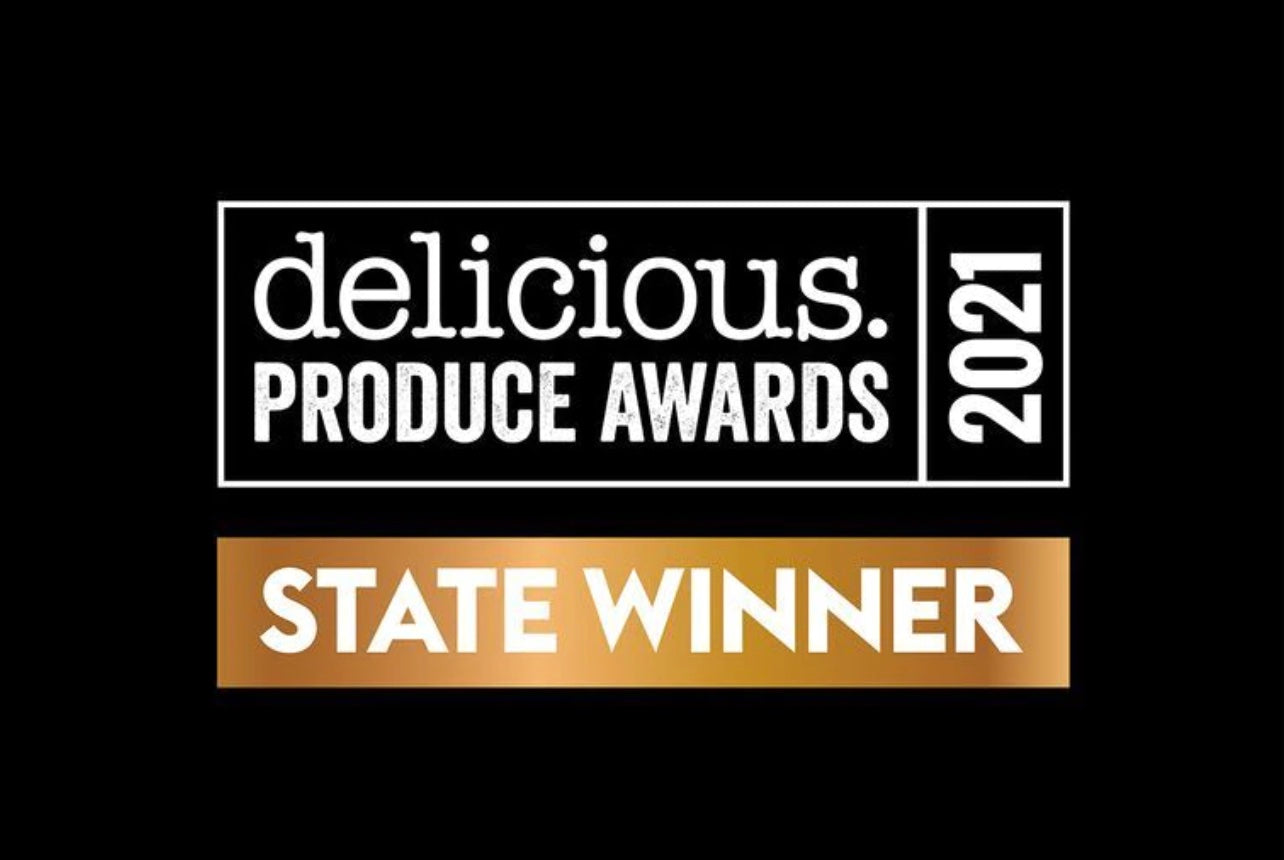 9 NSW State Delicious Produce Award winners!
Congratulations to all the winners and particularly to the nine that we represent ~ all three pig growers, the only beef grower and over half of the 13 'From the Paddock' winners. We've worked with four of them for over ten years and we couldn't be prouder to see their work recognised and celebrated.
Dairy 
- Burraduc Buffalo – Buffalo Mozzarella (May 2017)
Earth 
- Malfroy's Gold – Blue Mountains World Heritage Post-brood Polyflora Wild Honey (December 2011)
Paddock 
- Bundarra Berkshires – Bundarra Free Range Pork (June 2020)
- Extraordinary Pork – Pasture Raised Free Range Pork (February 2016)
- Grassland Poultry – Heritage Sommerlad Chicken (August 2017)
- Gundooee Organics – Certified Organic Wagyu (June 2010)
- Moorlands Biodynamic Lamb – Texel Biodynamic Lamb (June 2010)
- Near River Produce – Rare Breed Pasture Raised Pork (July 2019)
- The Gourmet Goat Lady – The Gourmet Goat Lady Goat (November 2011)
It's testament to their skill, ingenuity, compassion and tenacity that, despite drought, fire, flood and plague, these growers are able to continue nurturing their landscapes and producing food of such high quality.
With the exception of Bundarra Berkshires which is a relatively new relationship, we've worked with all of them for years, some over a decade. And yet, each time we visit we're struck by how these farms remain regenerative outliers in their communities, doggedly working in respectful partnerships with nature, determined to leave the land more fertile and robust than they found it and judging their successes by increases in biodiversity and soil health rather than the numbers of livestock they sell or how quickly they grow. 
We really are in awe of their work and we hope that this public recognition encourages others to follow suit and take up a more agroecological approach to farming.
From here, the State Winners' produce will go on to be tasted by the National Judging panel in May to decide the 2021 Gold Medal Winners and Trophy Winners, and Special Award Winners. We'll have all appendages crossed for a good outcome in the next round.
Of course, as we say every year, in our view all the producers we represent are winners, whether they win awards or not.
But the real winners are all of us - the retailers and consumers who benefit from the work these farmers do to provide us with nutritious, delicious food and repair and improve the land. We celebrate and give thanks to you all.
Read about Burraduc Buffalo Dairy, Extraordinary Pork, Grasslands Poultry, Gundooee Organics, Moorlands Farm and other farmers in our book, The Ethical Omnivore.