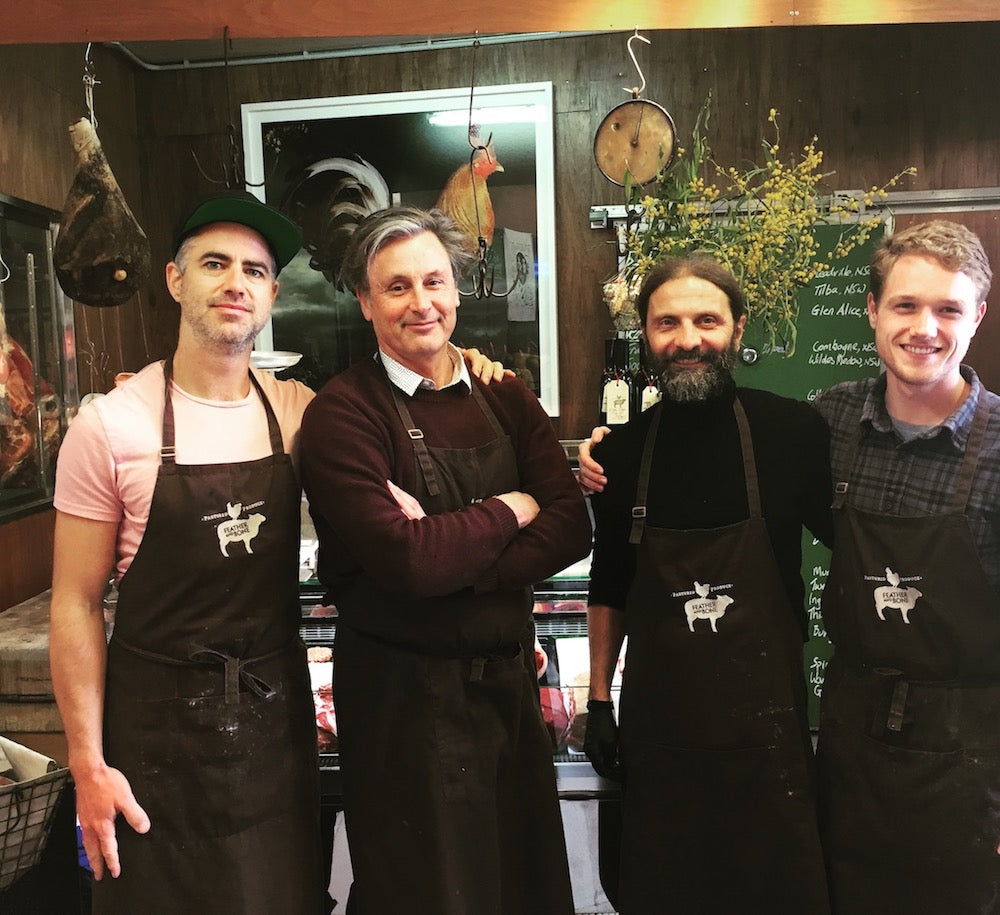 Adam Danforth whole animal and flavour masterclass
On Saturday 29 September we hosted a demonstration masterclass by Adam Danforth, the celebrated American butcher, educator and author of two James Beard award-winning butchery books. Adam was invited to Australia to headline the 2018 Slow Meat Symposium at Daylesford, organised by the Australian Food Sovereignty Alliance and we managed to inveigle him into popping up to Sydney to do a stint with us.
Adam travels extensively, giving masterclasses and working with a number of American and international butchery and food organisations geared toward reinvigorating the craft of butchery and promoting a more sustainable approach to food. It was a privilege as well as invigorating and fun to spend time with such a clever craftsman and a butcher who is so closely aligned with our own way of thinking. It was also fascinating to hear, first hand, about the regenerative food and butchery movement in other places.
In fact, our thinking and approach to butchery, food and teaching is so similar that Adam's Feather and Bone workshop ended up being a bit of a double act with our Mr Bone providing the local flavour. 
As always, the class started in our cool room amongst the hanging whole carcasses of pigs, lambs, goat and pigs with a discussion about farming, soil and how that informs the carcass. Then everyone filed into the production room to watch Adam butcher half a Gourmet Goat Lady chevon Boer goat. Adam's workshops go into great detail about the purpose of each muscle, it's relationship with the rest of the body, how that influences flavour and texture and how to cook it. Throughout, we cooked samples over coals and handed them around so the audience could taste exactly what Adam was talking about.
The attendees were a wonderful mix of customers, chefs and farmers and we were fortunate enough to have photographer Alice Wesley-Smith in the room documenting the workshop.