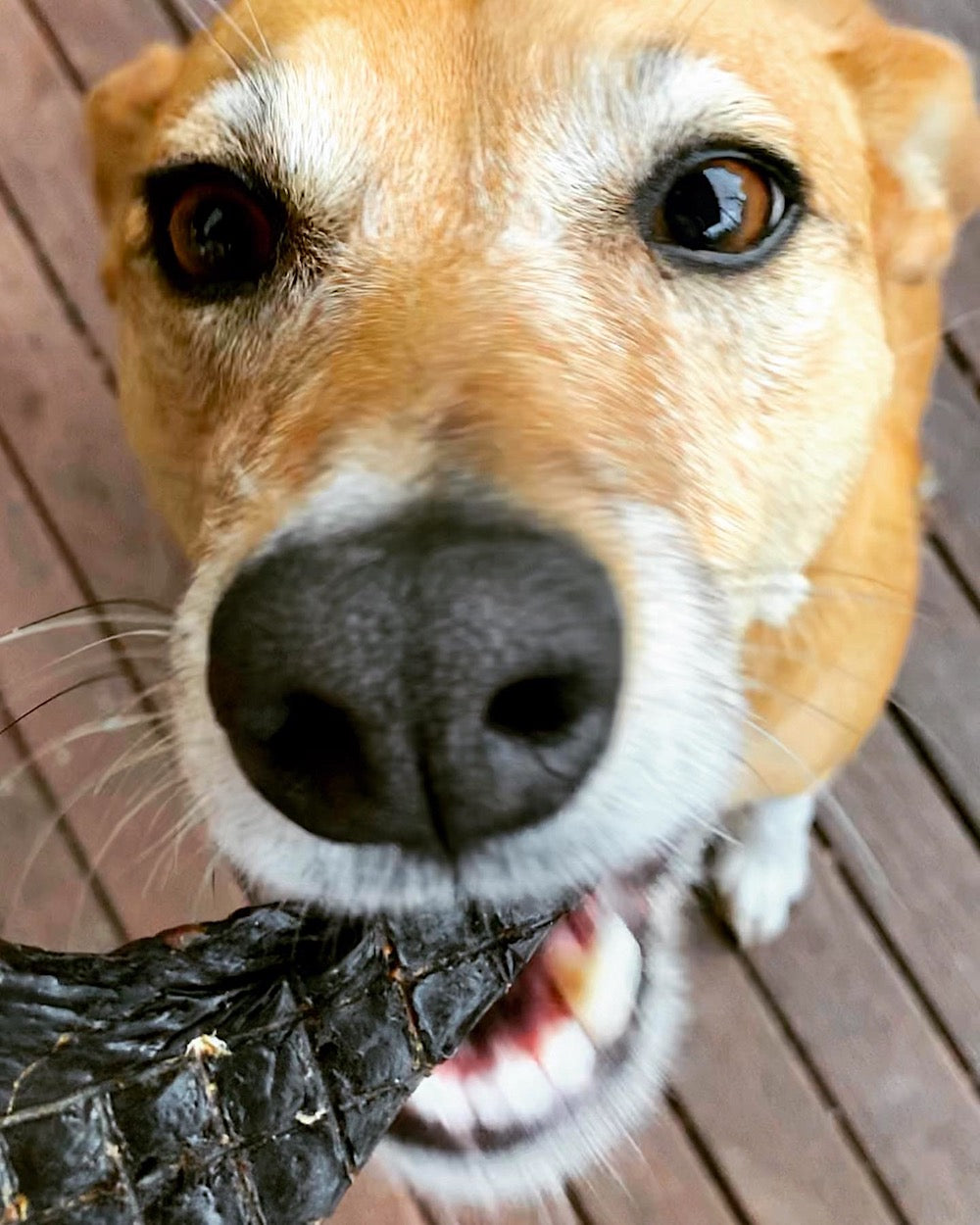 Competition: win free Crack!
COMPETITION ENDS 31 OCTOBER.
We're running a 'Crack - for Dogs' Competition.
Each week for the next month, we're giving away two fab Pet Packs worth $52.00. Just send us a photo of your favourite canine tucking into 'Crack - for dogs' and we'll choose two winners each week. We'll announce the winners in our weekly newsletter and post them on social. Your canine will be famous!
Email your crack canine cameos to: orders@featherandbone.com.au
What's in the Pet Pack?
What's 'Crack - for dogs' (and isn't that name in very poor taste)?
Well, it's only the most virtuous, pure and mouth wateringly-good dog treat that you could ever imagine - made from the tenderly dehydrated offal of tip-top bovines that lived their lives gambolling freely on regeneratively-managed pastures.
As for the name, wait till you see how your dog reacts...
Dehydrated lamb and goat liver, kidneys and tongues. Sometimes organic, sometimes bio-dynamic, always pasture-raised. Preservative and chemical-free. Handmade.
Super healthy and nutritious and guaranteed to make you the most popular human on the block.
Order your Crack - for dogs and don't forget to snap your crack-eating canine and submit your entry in the 'Crack - for dogs Competition'!