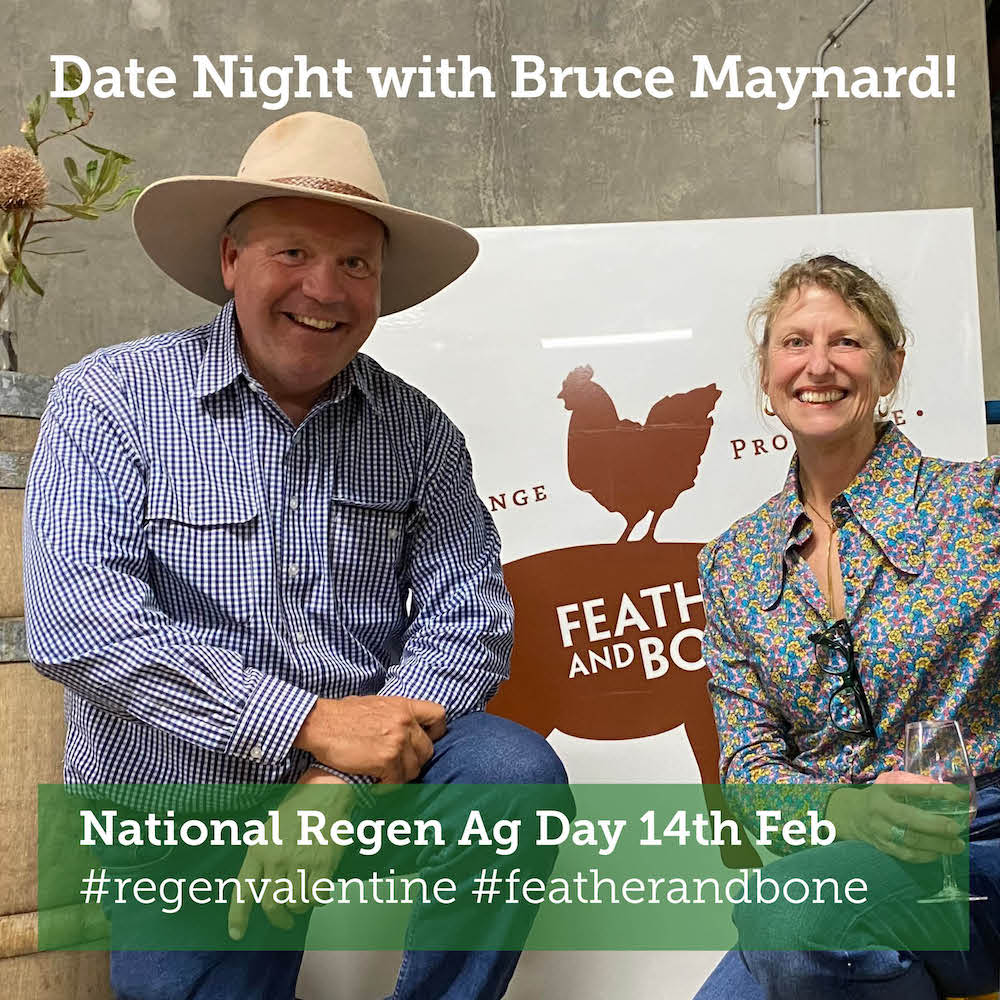 Date Night with Bruce Maynard
Good chats, good food, good beer, good date.
It was lovely to host last Tuesday's chat with 2022 Bob Hawke National Landcare winner, Bruce Maynard, to celebrate National Regenerative Agriculture Day 2023, upstairs at our place in Marrickville.
We tucked into beer, lamb and bread made with ingredients from Bruce's farm - a delicious illustration of the collaboration, diversity and community that underpins regenerative systems thinking.
We made the food and Wildflower Brewing made the ale.
Can't wait for our next date.
Find out more about Bruce Maynard and his Lazy Farmer Lamb here.