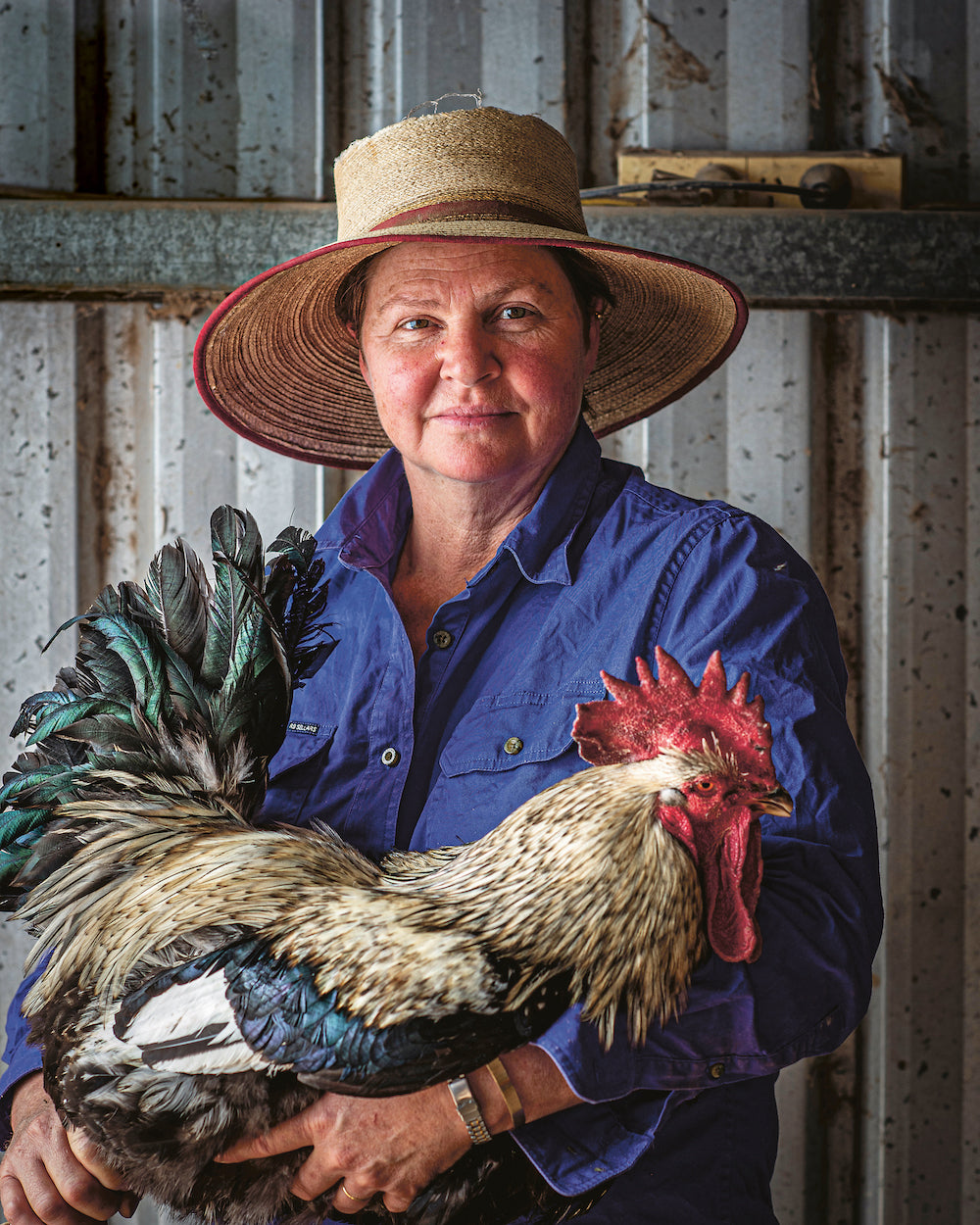 Delicious 2021 Gold Medal Winners
We're so proud to be the principal or exclusive Sydney stockists of seven of the National Gold Medallists in the Dairy, Earth and Paddock categories of the 2021 Delicious Produce Awards, announced on Friday.
They produce remarkable mozzarella, honey, pork and lamb, all of which we have in stock, right now. Order online for pick up or delivery or pop into the butchery.
But, more importantly, they partner with nature in a compassionate and intelligent relationship that builds thriving, resilient and biodiverse landscapes that benefit all of us.
That's where the real gold lies: in the spongey, friable soil full of microbes and vitality; in the rain that soaks into receptive pastures and woodlands instead of skating off denuded, compacted, eroded earth; in the critical carbon captured by the activity in healthy soil; in the the restoration of habitats and return of native species banished by extractive farming; and, eventually, in the rich nutritional reward we gain from eating food grown in healthy landscapes.
In some cases we've been singing these farmers' praises for over a decade and it's wonderful to see this well-deserved recognition on the national stage.
But we're also particularly chuffed to say that this is the largest number of winners we've represented to date! And we've been doing this for a while.
The produce awards started in 2005, a year before Mr Bone put up the Feather and Bone shingle. They've changed hands a few times, but every year a good number of the key producers we work with are listed among the winners. (In fact, back in 2010, Feather and Bone even got a gong for Providore of the Year.)
We congratulate all the winners in the 2021 Delicious Produce Awards. Here are the ones we represent.
Bundarra Berkshires – Bundarra Free Range Pork (NSW); worked together since June 2020
Burraduc Buffalo – Buffalo Mozzarella (NSW); worked together since May 2017
Extraordinary Pork – Pasture Raised Free Range Pork (NSW); worked together since February 2016
Grassland Poultry – Heritage Sommerlad Chicken (NSW); worked together since August 2017
Malfroy's Gold – Blue Mountains World Heritage Post-brood Polyflora Wild Honey (NSW); worked together since December 2011
McIvor Farm Foods – McIvor Farm Berkshire Free Range Pork (Vic); worked together since May 2021
Moorlands Biodynamic Lamb – Texel Biodynamic Lamb (NSW); worked together since 2008
Gundooee Organics – Certified Organic Wagyu (NSW); worked together since 2007
Near River Produce – Rare Breed Pasture Raised Pork (NSW); worked together since July 2019
The Gourmet Goat Lady – Farmed Boer Goat (NSW); worked together since November 2011
We're grateful and proud for the opportunity to spread the word about the important, agroecological work these farmers do and to connect them with appreciative customers. Of course, as we say every year, in our view all the producers we represent are winners, whether they collect awards or not.
But the real winners are all of us - the retailers and consumers who benefit from the work these farmers do to provide us with nutritious, delicious food and repair and improve the land. We celebrate and give thanks to you all.

More about the producers
Photo of Gold Medal winners, Kim Kiss and Roger the Magnificent, the senior Sommerlad Heritage breeding rooster at Grassland Poultry.
Photo by Alan Benson from our book, The Ethical Omnivore.