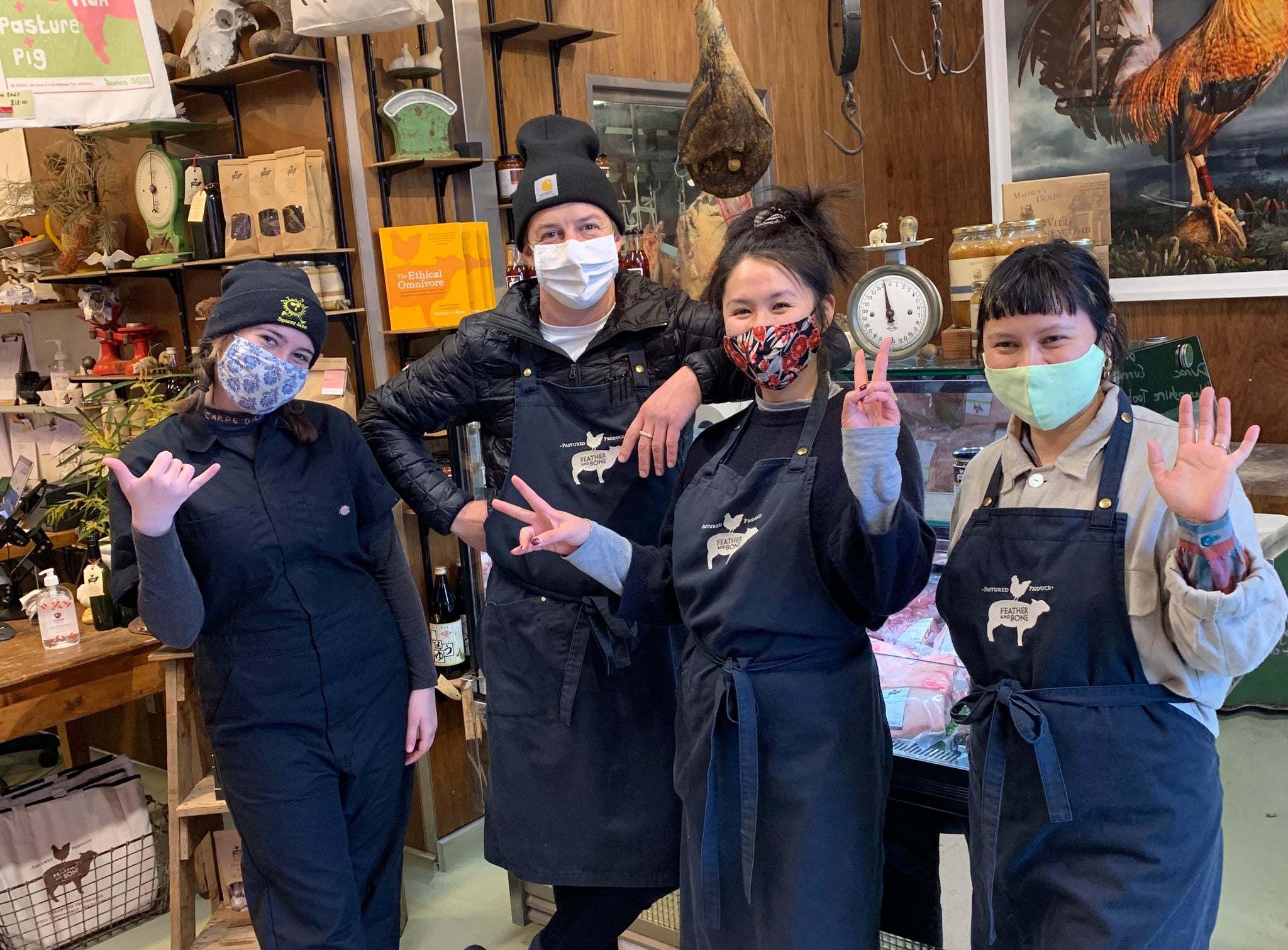 Once more with feeling...
Here we are again, on the cusp of Christmas, excitedly making holiday plans while we nervously monitor the stats of yet another unpronounceable, Greek alphabet-named, Covid variant spike while our fearless leaders encourage mass mask-moulting. But this time we're double-vaxxed veterans, tough as nails, bonded through adversity and the horror of home schooling and determined that, come hell or high water, nothing will stop our celebrations this year.
We will slip and slop and slap and swim and shimmy and slurp and stuff ourselves silly and have a blast, because we've learned that everything can change in a Chief Health Officer's heartbeat and all the clichés about seizing the moment are true. Also, frankly, we've seen the 'high water' along with the fire and pestilence so a bit of 'hell' isn't likely to scare us off at this point.
Visiting the butchery
On that cheerful note, while online orders are closed until 3 January 2022, our Marrickville butchery is open and stocked with good gear and lovely gifts.
Masks and checking in are no longer mandatory, but we're playing it safe and our staff will continue to wear masks. We welcome all customers and encourage anyone coming into the butchery to wear a mask and check in.