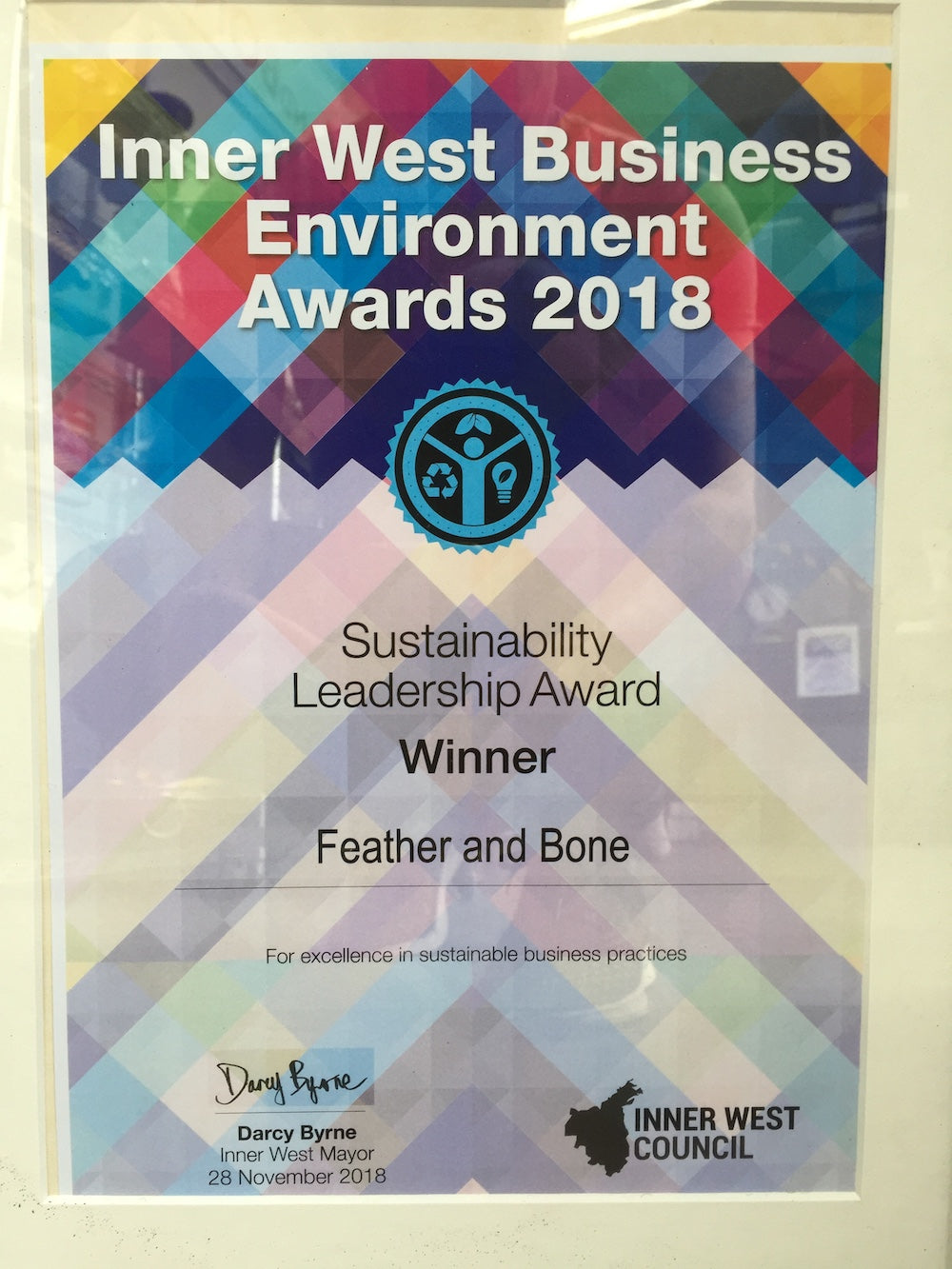 Sustainability Leadership Awards
We were honoured to win not one, but TWO, awards at the Inner West Council 2018 Business Environment Awards presentation on 28 November last year. We got the top gong, the Sustainability Leadership Award for our 'far-reaching, holistic sustainability impacts' and the 'Beyond our Four Walls' Award for 'influencing supply chains beyond its operations for sustainability outcomes'.
We very much appreciate the support and recognition. We've been working hard at this stuff for the last 12 years and it's very nice to be acknowledged.
Sustainability Leadership Award: for actions over a range of initiatives and taking a holistic view of sustainability.
Winner: Feather and Bone 
For their wide-reaching, holistic sustainability impacts. Feather and Bone have stayed true to their core values and continue to show leadership and influence in their field. The business is not only reducing their own energy consumption, they are innovating in new product areas, and their core business is expanding, strengthening and advocating for sustainable livestock farming

Beyond our Four Walls Award: for influencing supply chains for sustainable outcomes.
Winner: Feather and Bone 
For going beyond their business to make a difference through advocating for sustainable resource use. The business promotes transparency and visibility in the meat industry and only works with suppliers who focus on building healthy soil, plants and animals, assisting to provide alternatives to intensive farming.