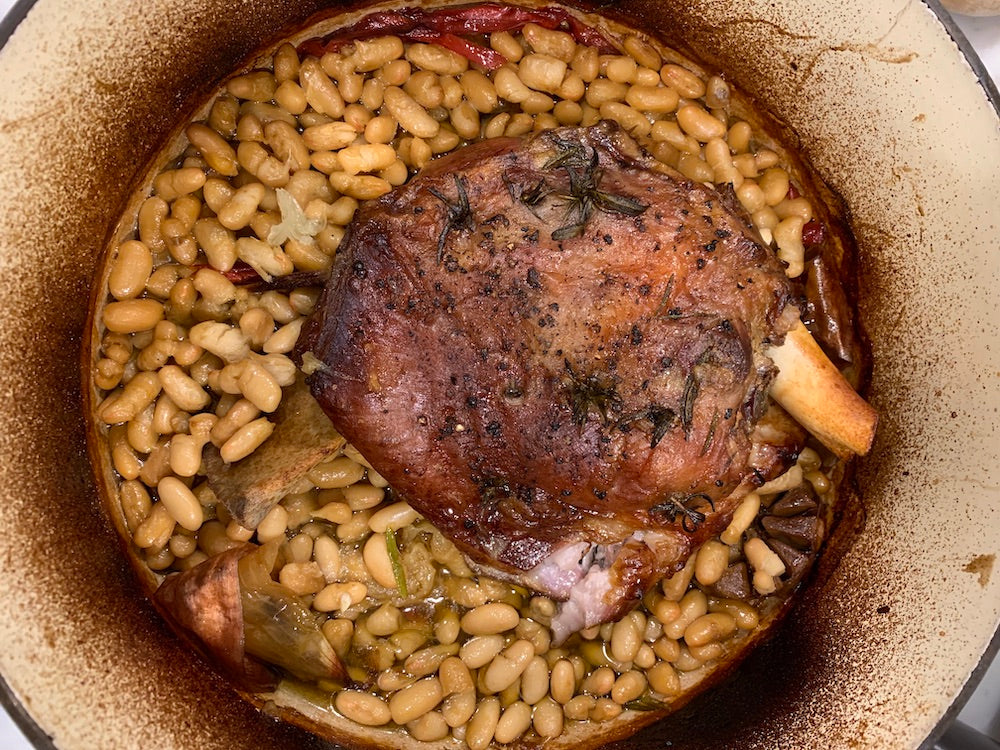 Mr Bone's GG lamb shoulder
On Sunday night, to celebrate Feral 1's Gorgeous Girlfriend's birthday, Mr Bone cooked this most delicious lamb shoulder with beans, a Greek salad made with Sift Produce goodies and Burraduc Buffalo with feta and some crusty Brickfields Bakery sourdough to soak up the juices.
Here's the recipe in case you want to try it yourself. You'll also need to order yourself a lamb shoulder.
Afterwards, we forced ourselves to squeeze in a slice of Flour and Stone Lemon Dream cake and then, stuffed and raucous, we debated at unnecessary volume about everything from shoplifting to Jacinda. Somehow, despite our tendencies after a really good feed and plenty of wine, the GG exerts a mysterious, civilising influence on us all and when she's around, tempers never fray too thin and no one ends up flouncing off to their room.
Girlfriends are godsends.