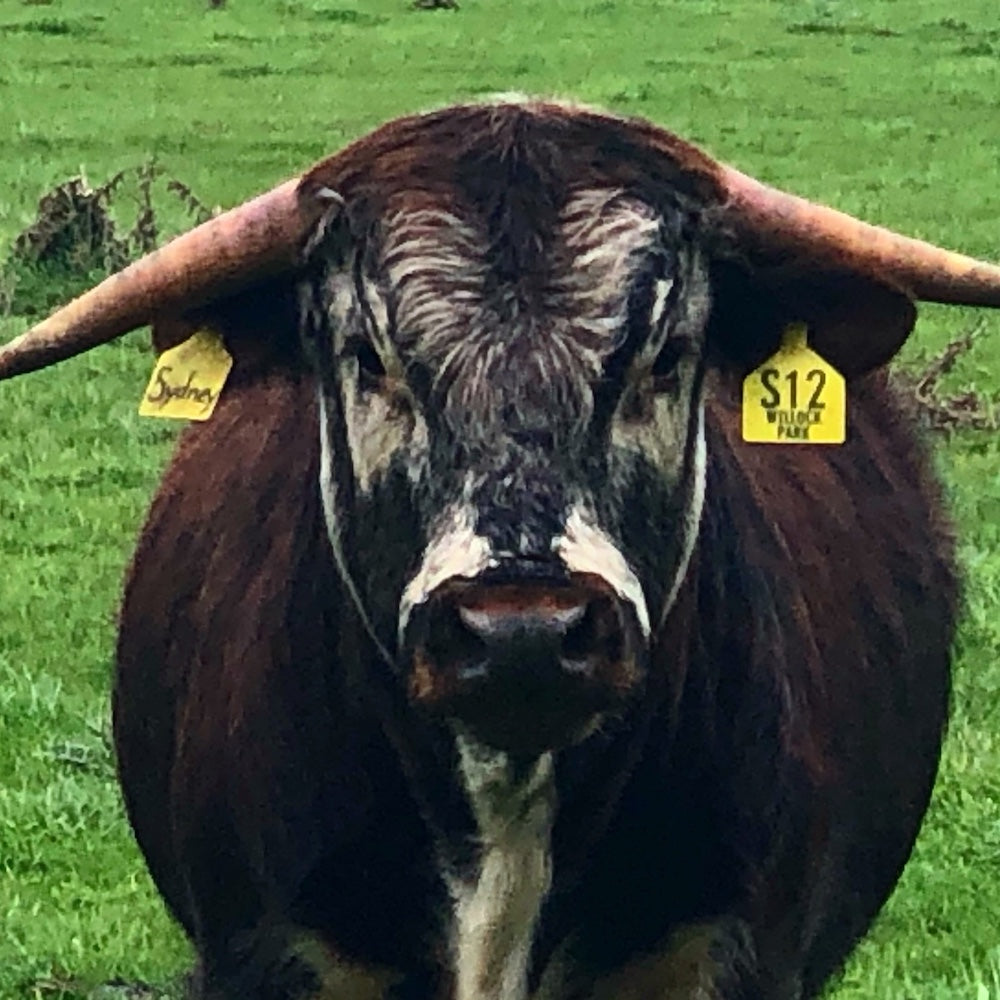 NEW! Diemen's Ridge rare breed English Longhorn beef
We're excited and privileged to introduce a new, rare beef breed to the fold! Diemen's Ridge English Longhorn steers are pasture-raised at Evandale, near Launceston in Northern Tasmania.
English Longhorn are an old, rare breed originating in, um, England, and Diemen's Ridge grow the only stock available for commercial sale in Australia. They're characteristically large and lean but with good intramuscular marbling that provides a silky meat texture. These steers are just shy of three years old, yielding big carcasses around 500 kg, and slaughtered at Huon Valley Meat company at Cradoc.
You might be thinking, "Tasmania? What happened to 'local'?" Well, as you know, we rarely venture out of NSW for our stock but we do occasionally make an exception to our local rule, and when Bec from Huon Valley Meat Company approached us to handle retail supply in NSW we decided this should be one of those few occasions. We've known Bec for a long time, through her prior role as a regenerative beef farmer growing excellent Highland cattle in Tasmania and so we were happy to start the relationship before visiting the farm.  
Actually, we were booked to visit the farm and abattoir in early February but Tasmania's Covid border policy means we can't get in so we've had to postpone. So you'll have to wait for a full report in the (hopefully) very near future.
In the meantime, customer reports are very enthusiastic.
Here are some photos from the farm.