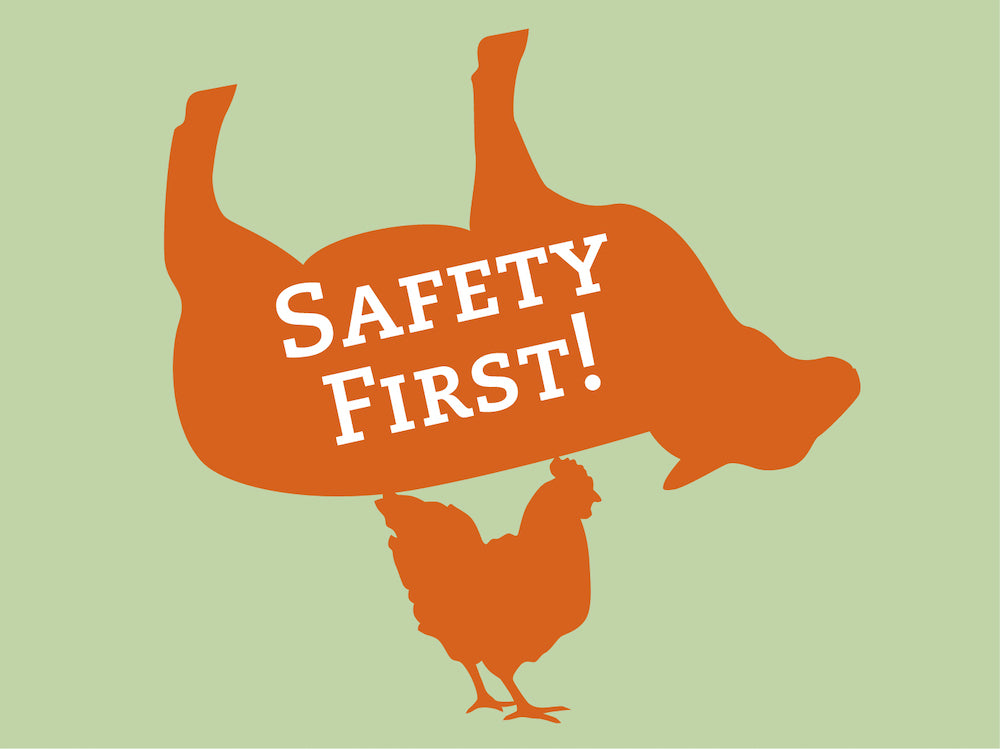 Protocols for the butchery and deliveries
We take our responsibility to continue to supply clean, local, ethically-produced meat, poultry and other goods to our customers very seriously.  
To protect our staff and customers, we're implementing the following protocols.
At the butchery - customers picking up orders and/or shopping
If you're feeling unwell, please do not come to the butchery. We love you, but we must look after our staff and other customers.
Only three customers inside the butchery at any one time - to allow for social distancing. 
Before you enter the shop, please wash your hands in the facilities provided
Hand sanitiser is also available inside the butchery.
We're no longer accepting cash. We apologise for any inconvenience.
All surfaces are frequently sanitised.
We don't expect you to wear a bottle on your head unless you desperately want to.
Delivering orders
Your order will be packed in a styrofoam box that is iced and sealed shut.
The box will be left at your door and our drivers will maintain a distance of at least two metres if you are there to receive your order.
Our drivers will not be able to take the same box back at the time of delivery.
However, if you leave your box outside after decanting the contents, we will pick up the box next time we deliver.