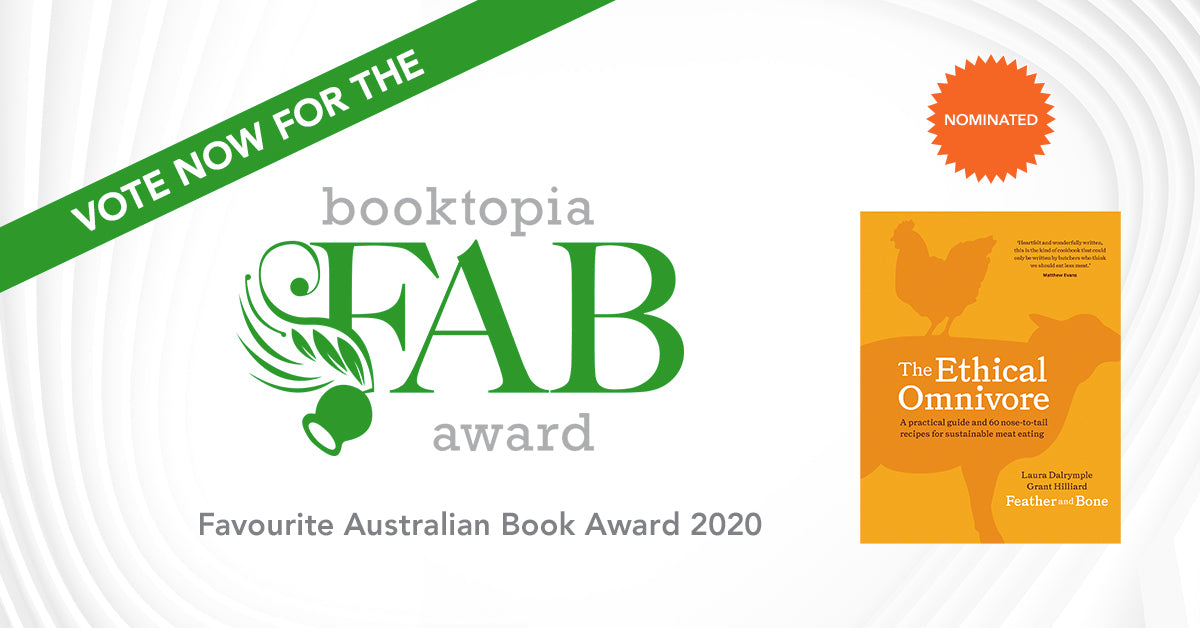 Vote for 'The Ethical Omnivore' by 22 January!
Thousands of books are published in Australia each year and we are VERY PROUD to be included in the long list for Booktopia's competition for the favourite Australian book of 2020. We're one of 18 books in the Food & Lifestyle section. It's our first long list, (hair flick)... Ok, it's our first list.
The short list of ten books is announced on 25th January and we've got buckleys of being on it but it's still nice to give it a nudge.
So please vote for The Ethical Omnivore - a little food book with a big message about regenerative agriculture and community!