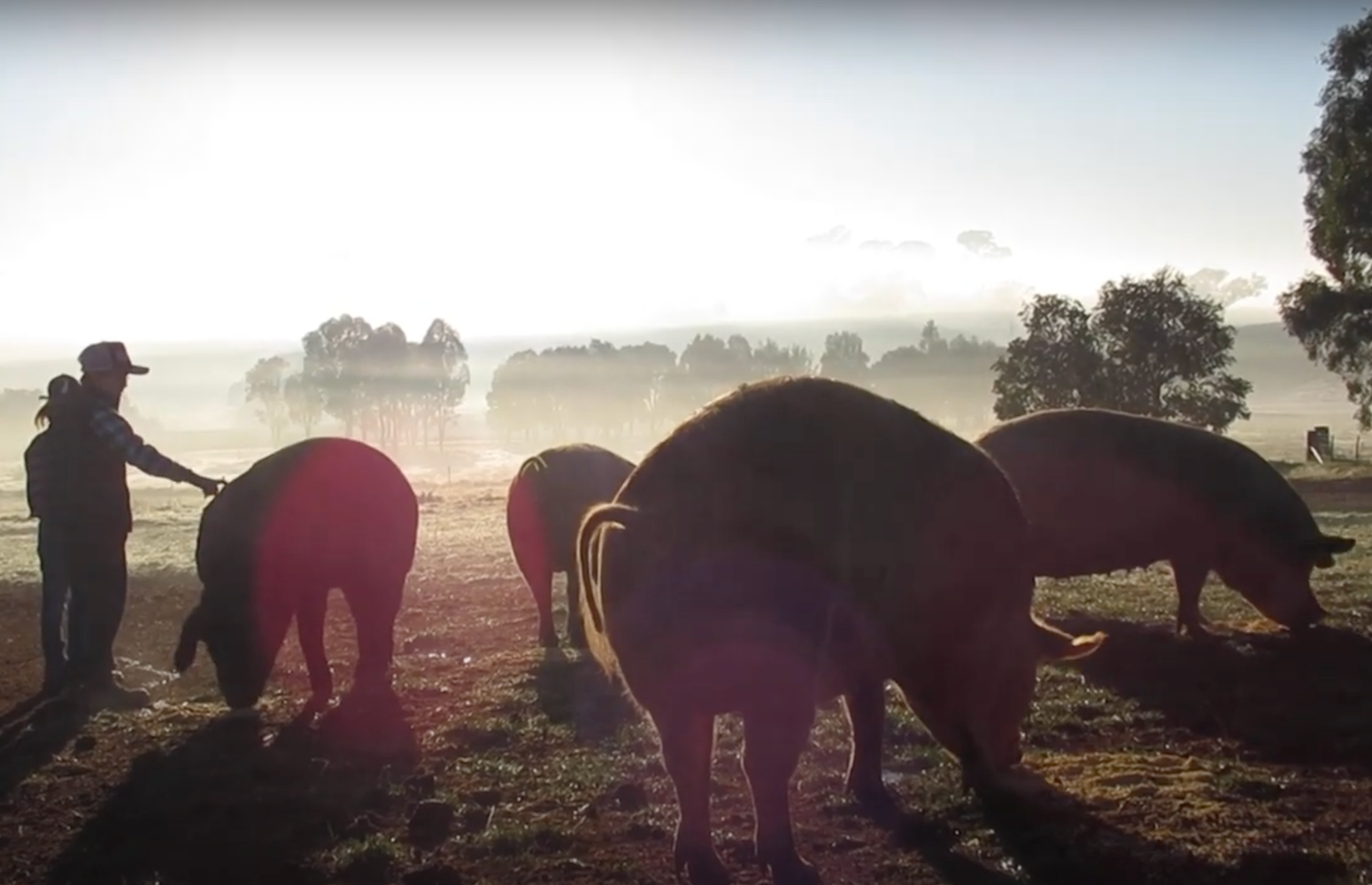 Farm reports: Wallendbeen Park
Covid-19 prevents us going to visit farms at the moment so we've asked them all to do a show and tell video so we can see what's happening on the ground.
Annie Jacobs and Christoph Preussman are artists who moved to Annie's family farm about eight years ago. They breed and pasture-raise cattle and pigs and have just introduced sheep to their mixed farm in the Hilltops region of NSW, about 40 km from Young. We've been buying their pigs since early 2017 and, as you'll see from this film they've made, it's a lovely, regeneratively-managed farm and you can see why their pigs are so good. Read about our first visit to Wallendbeen Park.
Why Farm Reports?

The necessary Covid isolation regime has successfully reduced the infection curve but it's also increased the sense of distance most of us already have from the sources of our food. So, after the rollercoaster of drought, fires, flood and pandemic over the last six months, we felt it was high time for all of us to re-connect with the farmers whose produce we enjoy each week. 
So far, we've received reports from Working With Nature near Guyra,  Farmer Brown Eggs near Spicers Creek, Gundooee Organic Wagyu near Leadville, Grassland Poultry near Wellington, Allyn River Galloways near Barrington Tops and OxHill Organics near Wauchope - all in NSW.
When we visited these farms in August and September last year, after three years of drought, everything was parched and dusty and even the most stalwart characters were clearly very anxious. This year almost everyone has had some rain and it's wonderful to see green pastures and full dams and cheerful, relieved farmers celebrating the reprieve. 
Although it's important to remember that not everyone has received rain and the long-term forecasts are for more dry weather. 

We'll keep bringing you these reports as they come to hand.