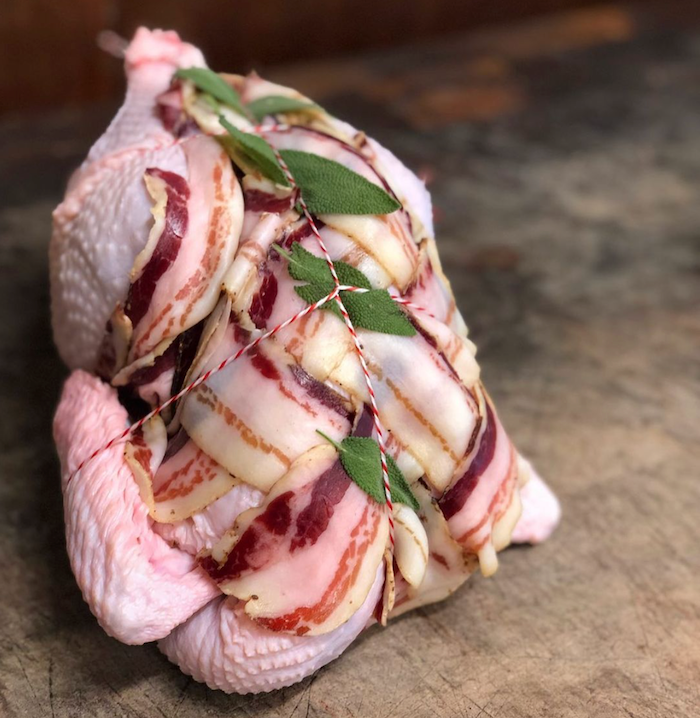 We're open & ready to feed you - as always
We're fully stocked and open for (covid-safe) business. 
Or pop in - normal business hours - NO CHANGES
Only 3 customers in the shop
Face masks mandatory
Card transactions only
Contact-free pick ups if requested
Covid-safe, contact-less delivery protocols 
So here we are again, frantically checking lockdown updates, rescheduling everything, watching the Barnaby Joyce grenade go off (again) and remembering how to stay upright while that rug keeps getting pulled from under us. But this time we're old hands and we know how it goes.
We know that there WILL be more toilet paper. We know that Barnaby Joyce WILL implode or be vanquished by the Forces of Good Sense*.
And you know that Feather and Bone and all the producers we represent WILL continue to provide you with clean, local, nutritious food with clear provenance.
In times like this we're comforted by the merciful brevity of our supply chains and the skill and vision of the local, regenerative farmers we represent. So much available food travels a long and murky journey, handled by many and laced with a cocktail of chemicals and preservatives.
Instead, we offer healthy, robust, pasture-raised produce from farms that prioritise diversity and eco-system health that travels a very short, traceable distance to your table.
In some cases, such as at Extraordinary Pork and Grassland Poultry, the animals are bred, raised and killed on the farm and then transported straight to us. It doesn't get much more direct and transparent than that.
So, while we count the cost and disappointment visited on us by this latest Covid chapter, we'll be comforting ourselves by gathering together in permissible numbers and cooking up a storm with a host of delicious ingredients. When in doubt, cook and eat good food.
Like this beautiful Llandilo Heritage cockerel laced with our pastured pancetta by our butcher, Jade Sciberras who also took the photo.
These cockerels are Australorp/Rhode Island Red male chicks rescued from the egg industry and pasture-raised for us by R and R Roosters - turning waste into nutritious food. A brilliant and delicious product. Llandilo pastured cockerels - ordinary but very special.
*(Mind you, if Mr Morrison allows Barnaby Joyce to actually take part in the Cabinet taskforce investigating women's safety and security, then I'd wager that a polite March for Justice trot along the boulevards of our capital cities won't suffice to express the rage of the Women of Australia. Things could get ugly...)